THE WOMEN OF LEH ARE SUCH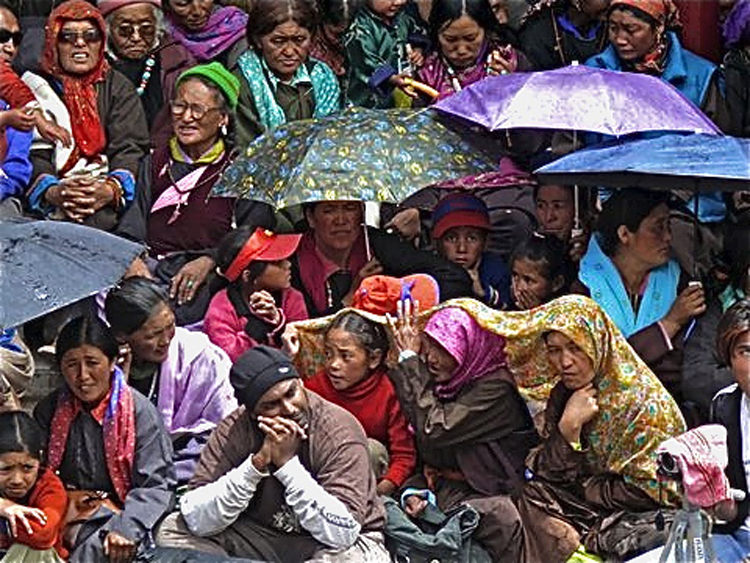 The women of Leh are such-
that one night over there, some 3,600 metres
high, not far from Tibet,
where the Zanskar glitters all day,
and at night, the stars, not to be outdone,
seem to grow larger, let themselves sink down closer
to the mountains- while the moon always disappears
by midnight, cut off by the horizon,
always on the other side
of some huge rock-one night
in that place I dreamt
and I saw Gertrude Stein selling
horseradishes and carrots. There was no mistaking
those shoulders- but she fit in so well
with her looking- straight- at- you eyes.
And yet, even the traditional
Ladakhi hat she wore could not disguise
her face. She said jooley to my jooley
with the others, all lined up along the main street-
she slapped the head of a hungry dzo
and I walked back, several times, back and forth,
pretending  I couldn't decide what to buy.
Then she turned aside to talk with the tomato seller,
Still keeping an eye on the dzo– it was hard to believe
but there was no mistaking that poise.
– "The Women of Leh Are Such" from Point No Point by Sujata Bhatt